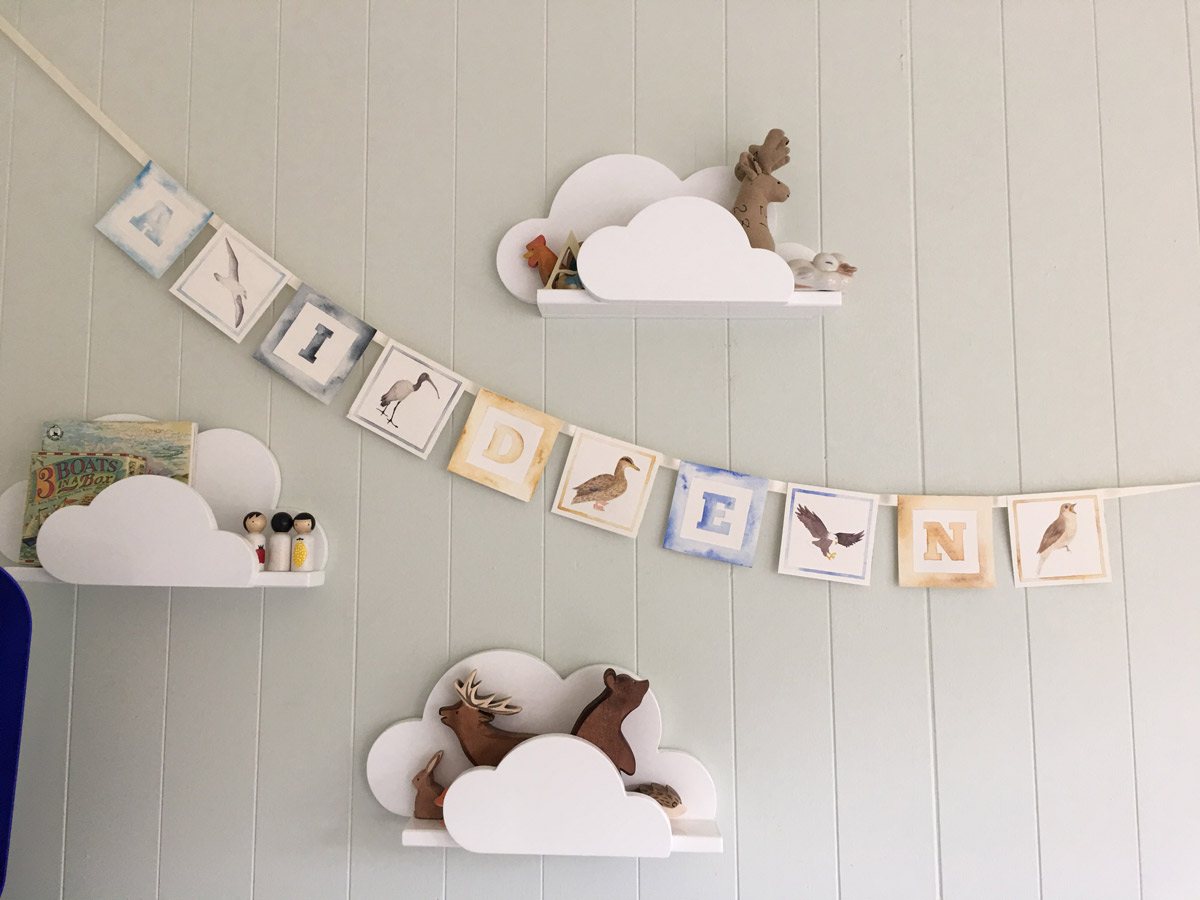 Animal Name Bunting
Custom Animal Name Bunting makes a special addition to your child's nursery. Individually hand-painted with watercolours each length of bunting is an original artwork tailored to your child. Each letter is represented alongside an animal that corresponds to that letter.
Each bunting length is painted to order to your preferred colour palette and you are welcome to make any specific animal choices you wish (otherwise I will select an appropriate variety of animals for you).
When ordering make sure you select the correct length of letters needed (if you require more than 12-letters just drop me an email and I'll set up a custom variant for you) and add your child's name and colour palette preference to the special request form.
*This product is individually hand-painted with watercolours onto 300gsm watercolour paper. This product is NOT a print but a hand-painted original artwork.